Basically, this bike started the Steelman found story.
It began with a Yeti sale, my fist which I offered on facebook back in early 2018. After some weeks, Will contacted me asking me if I can image to trade the Yeti to a Steelman. He share these two pics with me.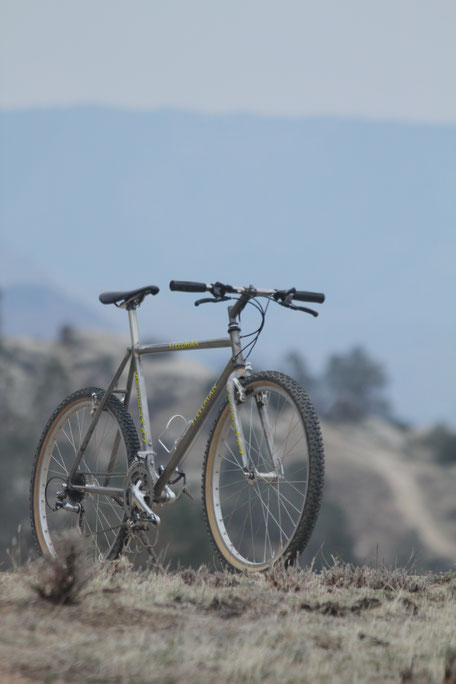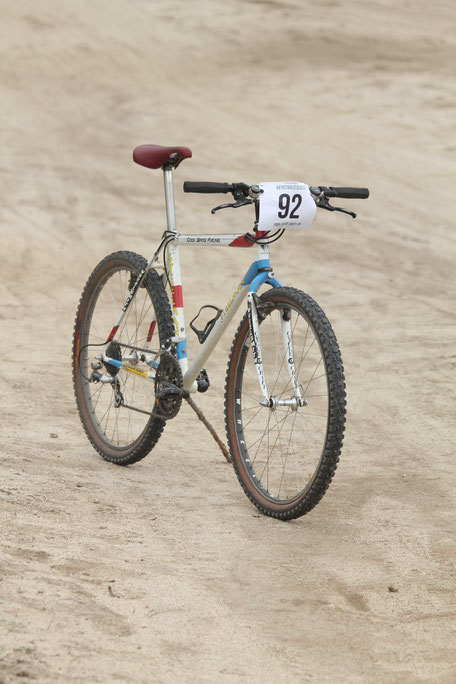 I knew these bikes from some month ago, right. in March 2018 there was this post from the Marin Museum on Instagram and on facebook in a vintage mountain bike group. And now, in my messenger chat from Will, wanting to trade the Yeti.
A very nice chat continued, since I knew Will already from other trades..
I must confess, I new nearly nothing from Steelman besides the Steelman El Gato Don Myrah version from a MTB classic contest in Germany. Another friend, Daniel won the contest with it, I liked it pretty much, but at this time, I was a Myrah fan with my Ritchey P-23 Team.
In the beginning, Will was clear, if so, only the Custom Steelman could go. I was a bit worried since the top tube seemed to be quite long, but all the details of the frame, its naked, rawness and fillet brazed look and feel justified even a slightly to long top tube. But will quit on the Yeti. Instead, we found he was interested in a Salsa and I happy to trade. We did it.
A couple of weeks later, I got a message from the customs, here in Hamburg, I picked it up an the stunning began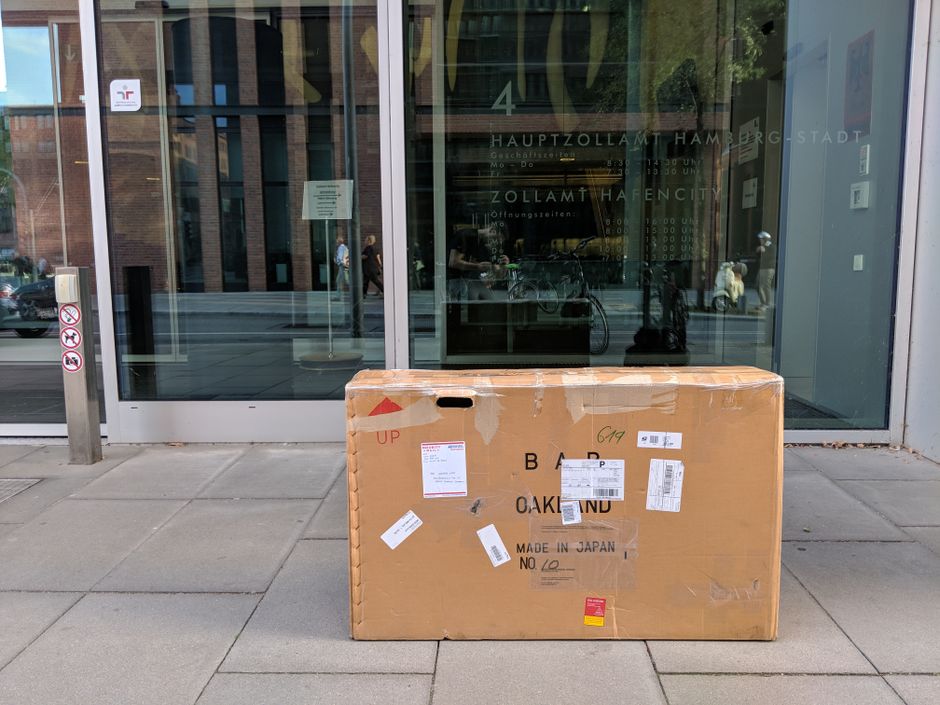 The unpacking was nice, but no comparison to the next morning - amazing. This brazing, the details on the steer tube, the ovalized top tube, the cheesed drop outs, this frame is special AND light, unbelivable.
I saw the bike with Will wearing a Suntour XC pro, but honestly I really do not like Suntour. Since I thought this frame was born around 92/93 + a custom version anyways, I decided to build it different.
I wanted to ride it with no limitation, with great performance so I decided for my favorite gearing and party also canti brake group: Shimano XTR M900.
The wheels were quite clear - close to in parallel I got very rare WTB parts. Especially the wheel set I´d liek to highlight: WTB classic hubs, Deetz rolled down rims and wheelsmith spokes - even Keith Bontrager would be jealous.
And yes, a WTB bar and head set. I liked the idea to combine the yellow from the Steelman with a little red. That is why I gave her also the brand new Ritchey ZMax WCS redwalls 2.1.
The American post and WTB bar got titan, while the crank an alloy CQP M2000. Yes, no steel, but contributing to the light weight of it.
Lastly, my hightlight: a fillet brazed stem from Brodie,  yes repro, but fillet and naked...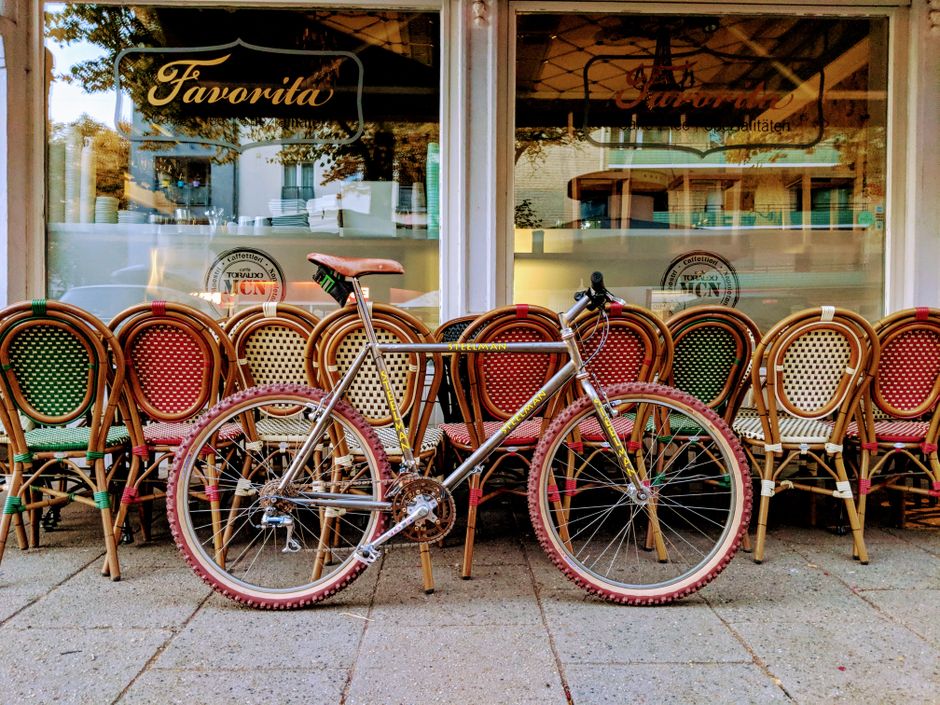 My first ride experiences were clearlv - it`s fast, it is light, agile, but also has a bit wobbly tail. So more an easy trail bike.
Anyhow, we had some nice trips through forrest and on my way to work, so e.g. on my way to work on Jan, 2nd 2019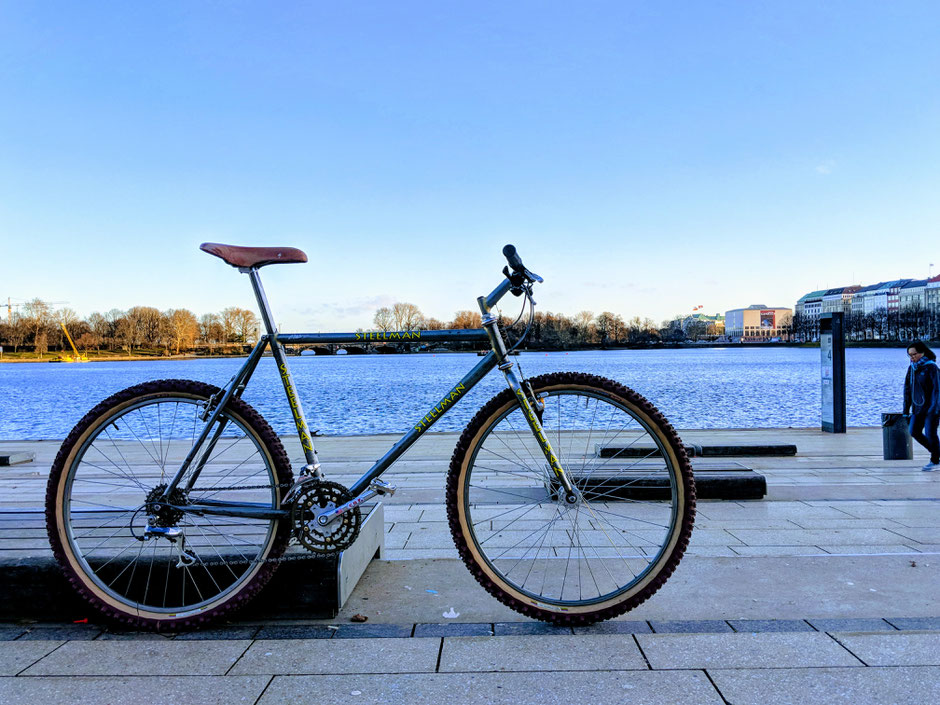 One could say, why change. When you read the article on the Steelman found, it is clear.
In December Will contacted me, he found the magazine which showed Ray Schmal´s: 
STEELMAN/RAYMAC ELGATO CUSTOM in a McMahoon dress.
One could think, did Brett Steelman build this bike only for the article. I´ll end this first part of the report here.
A short teaser. The next phase requires me to ship a stem from Argentina, buy hubs on ebay to swap / pay the original wheel set, trade like hell on facebook to find the rest of the parts to (re-) complete the original magazine bike.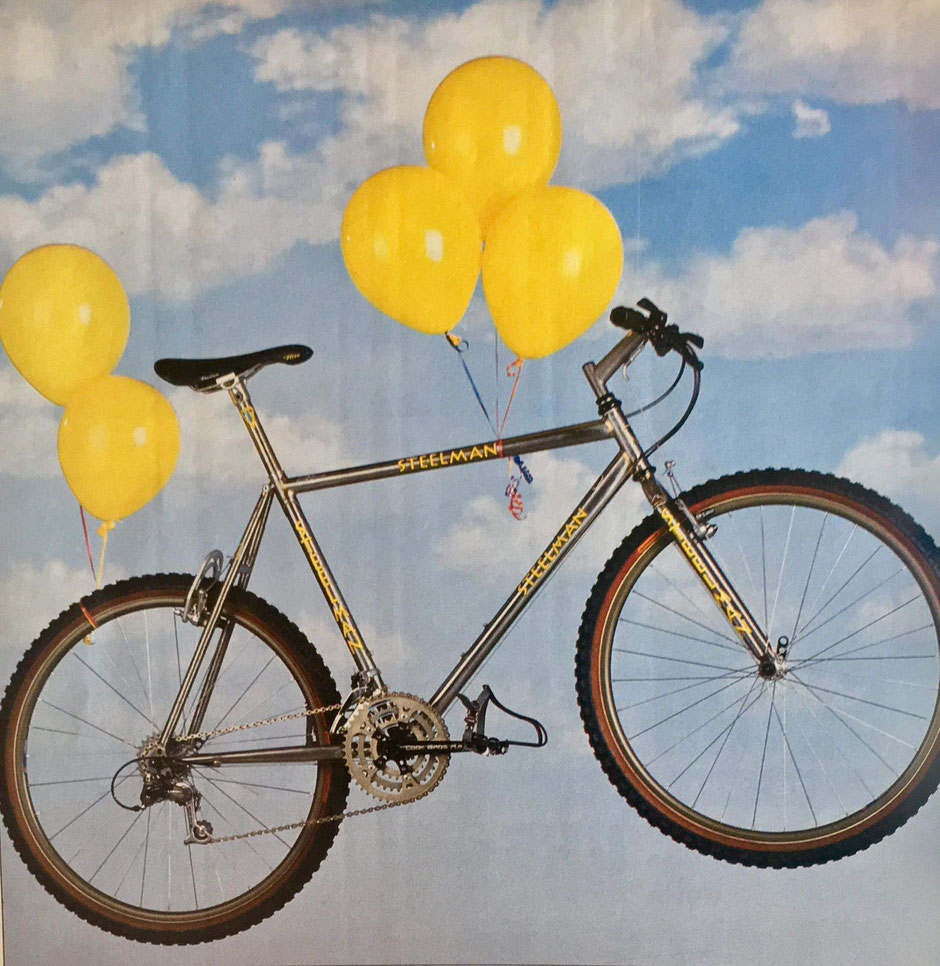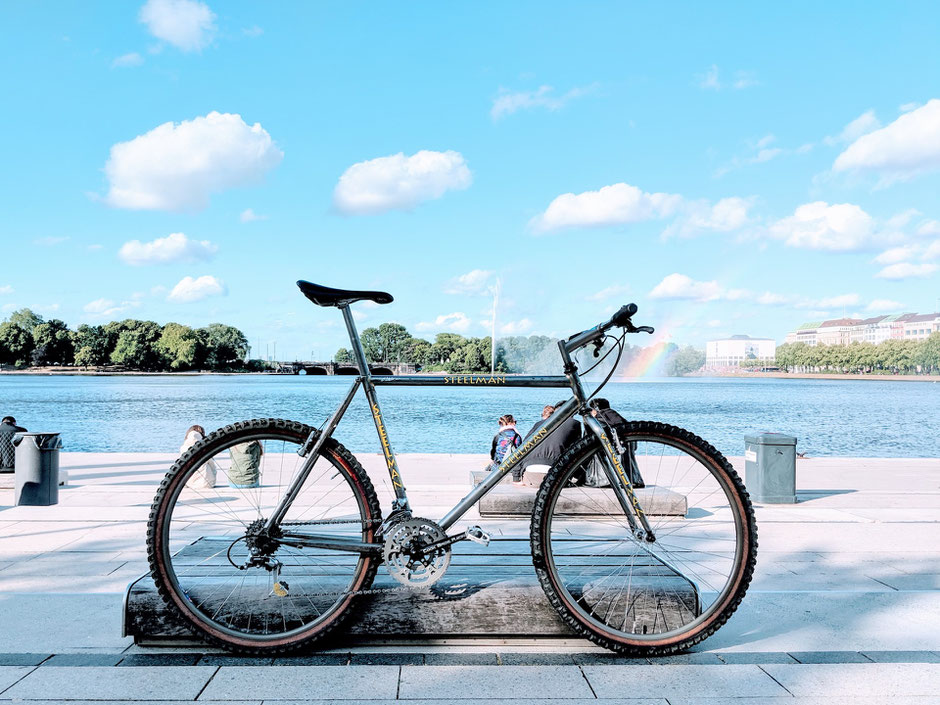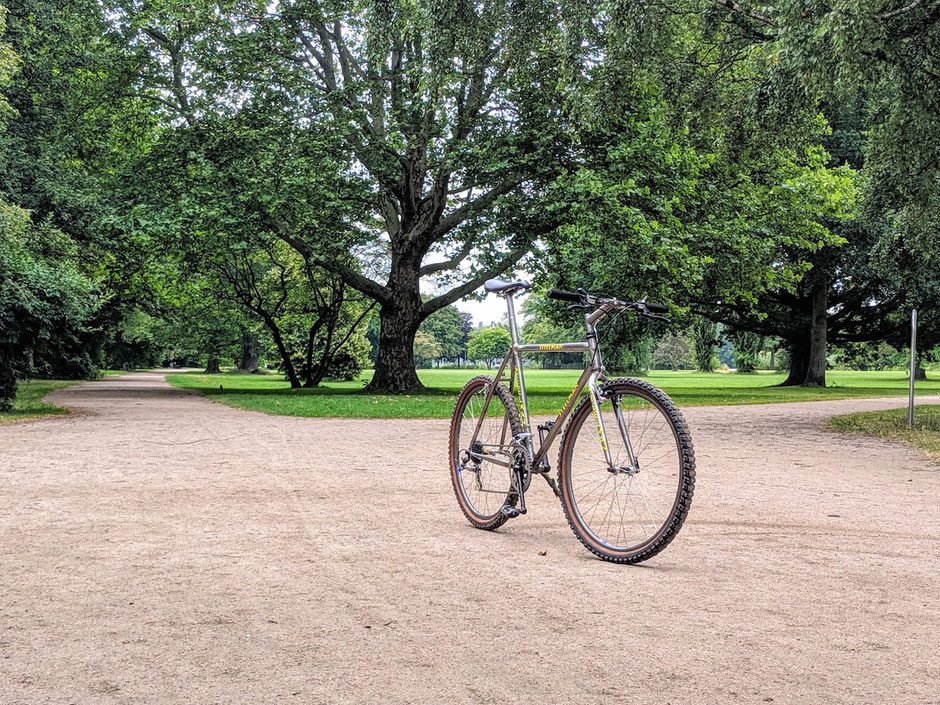 ---