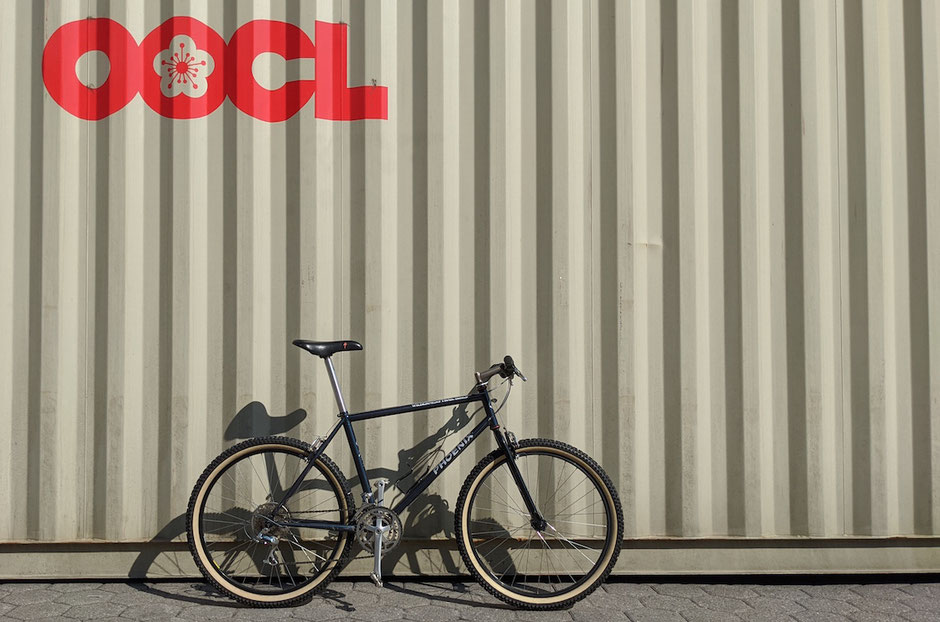 The Wilderness Trail Bikes Phoenix SE is probably the best rider this collection has seen.
This is a story of an increasing love, a love for a classic MTB, which is one of a kind. Back in 92 the Steve Potts, Charlie Cunningham and Mark Slate started a bike project post a series of approximately 6 years in a row full of bike part innovations (and bikes considering the HAM) - see some more details here in the WTB write up - LINK
The Phoenix uses TIG-welded double butted oversized Ritchey Logic Prestige tubes and offered an innovative geometry, which was so much ahead of its time, as if it is a frame from today: long steerer, proportional sloping top tube and stand over provide you with an unforgettable riding experience - every trail is joy. 
In the first years, the Phoenix had a 1" steerer tube and was offered as rigid fork and suspension fork version. This one is a Phoenix SE with a suspension corrected Steve Potts Type 2 fork using fully roller cam brakes (the Phoenix SE version), but cantilever mounts were also available. The roller cams have been available on the seat and chain stay (earlier ones)
Here some details from the 1994 catalogue before I continue on this bikes history.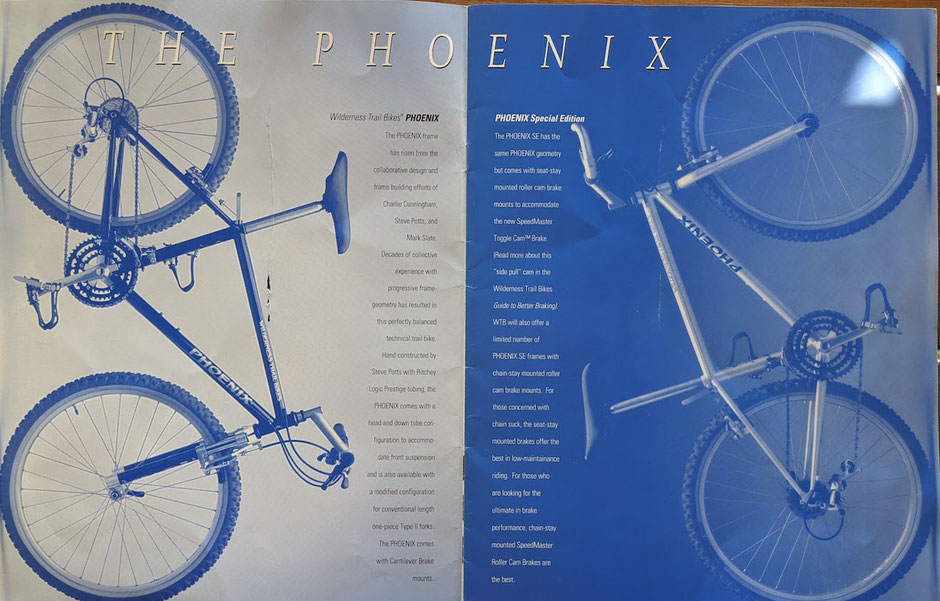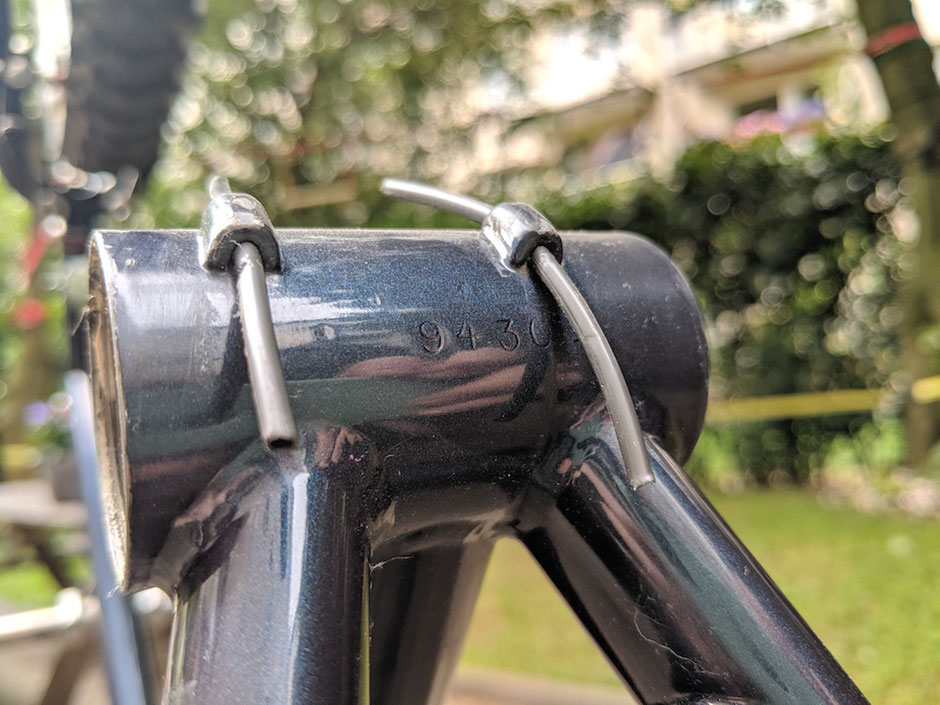 I remember really good, when I got a call from a friend living close to me, asking, if I were interested to buy a Phoenix in 18" - I had already a 15" and 12", but it took me no more than 2 seconds to say yes.  The visit and inspection was just pro forma. I knew already, I have to build it straight away with all I got on WTB group components.
Before the stop by at my Hamburg friend, it was in Italy for quite some years, not sure if since 94.
I was really lucky to get also a WTB Powerband stem, WTB King headset and beautiful wheels - Mavic MA 40 + peweter/gun metal WTB Classic hubs and WTB Velociraptor tyres - nice annectode, this wheel set came from US and will be part of a bike build I got later als the frame set it was used a few years longer ago (so the parts find there bikes back :)).
A few hours later, this was standing my by urban Hamburg vintage MTB garden.
One thing I didn`t mention yet was, that with all ambition to immediatly build and ride it, it was actually the last day before our anual leave, which was hard for my MTB heart and great for the time off with the family. 
The first thing after my return from the anual leave was the build. I started with a clean up from parts coming from California (so 20+ year old sand form Mt Tam now in Hamburg :)) and an obvious thing: shorter stem. I´m 180, but the nice loong from the sale would have streched me too much. I was lucky, I found a hub matching peweter / gun metal WTB roller cam brake (toggle version) as well for the rear.
After cleaning, a challenge started. The newly annodized WTB Speedmaster Roller Cam did not work on the Potts Type II brake bosses.. I ended up that bosses of the fork have been still colored as well as some rest of the inner copper eyelet had to be sanded , but the try and error brought up a solution (thanks also to a friend in Norway supporting me here)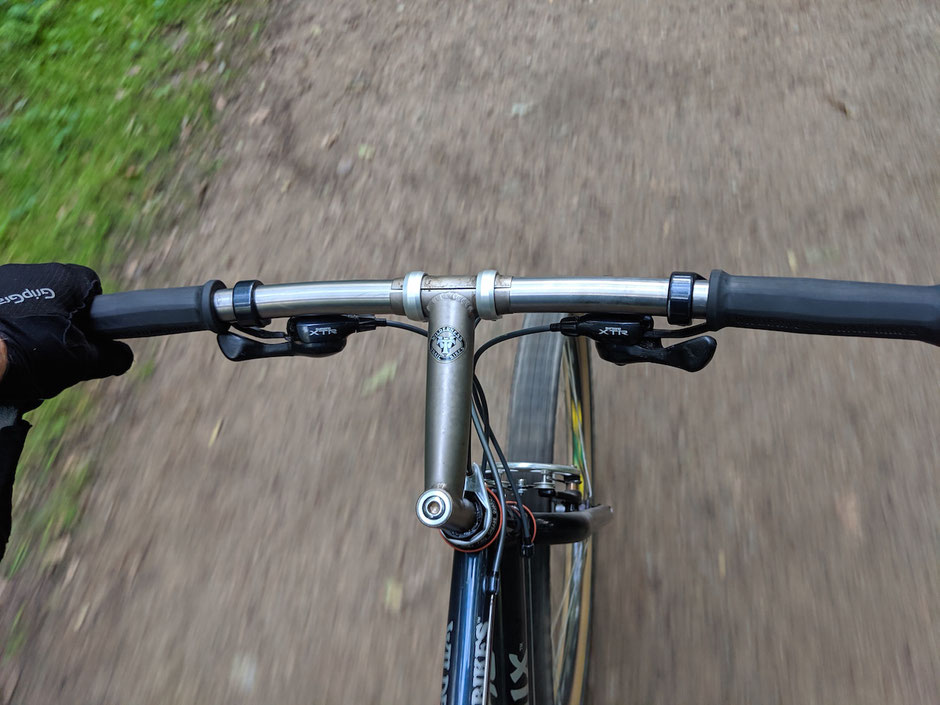 I finished the bike with the best group from the early to mid 90ies: XTR M900, and immediately confirmed (it is still on it after 1500+km). According to the ride report, the WTB Phoenix is a more relaxed biked, its geo allows trailing or even cruising the whole day rather than racing to the max. Just look at the 5° stem, which bikes still has such a nice riding position?. I can conform, I feel and appreciate it´s stability and predictability with every ride, but to me, this enables as well to race it, when you want. It is easy to control in corners, even when it gets really steep, it`s long chain stays make it run fast and straight too, so kick it if you want, it is fun. This makes this bike one of the most balanced MTB frame I ever rode.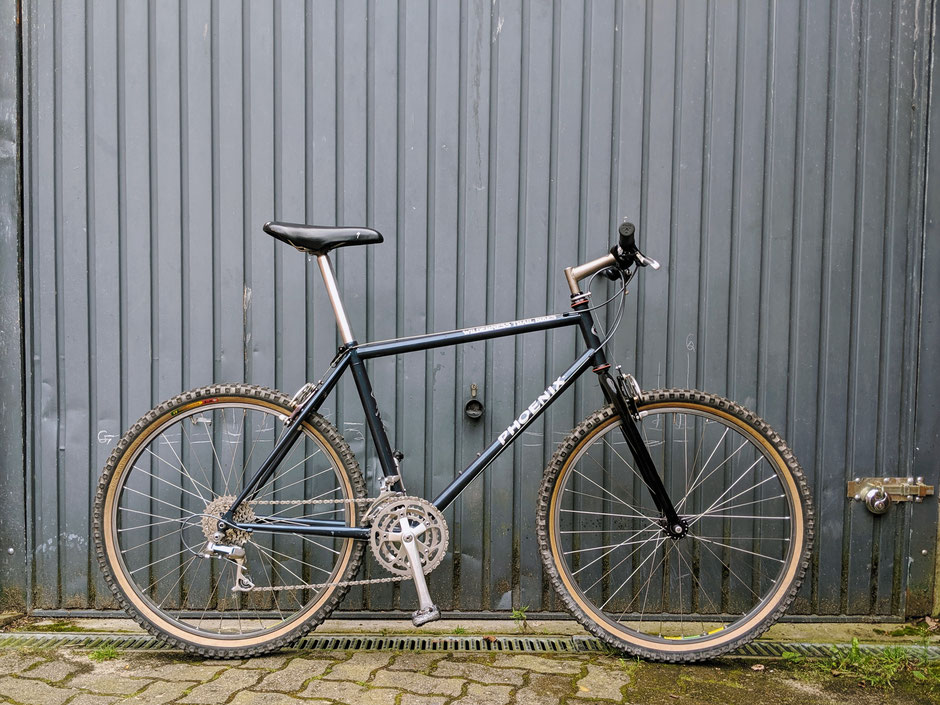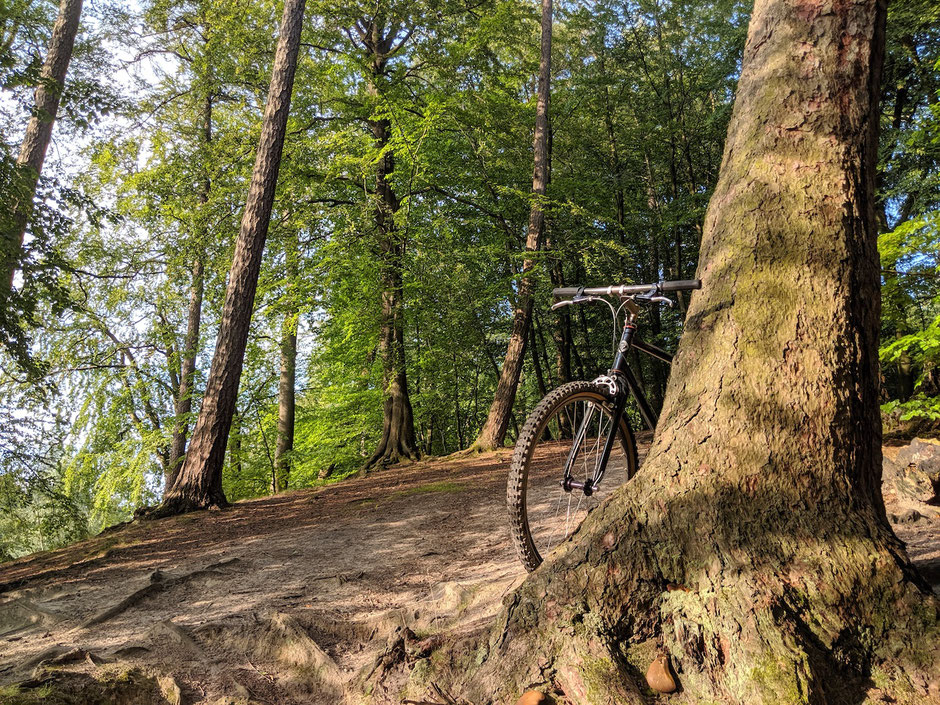 (c) Mountainbiking Magazine 1994 - Taken from MTBR community, pics hosted vis Photobucket from private user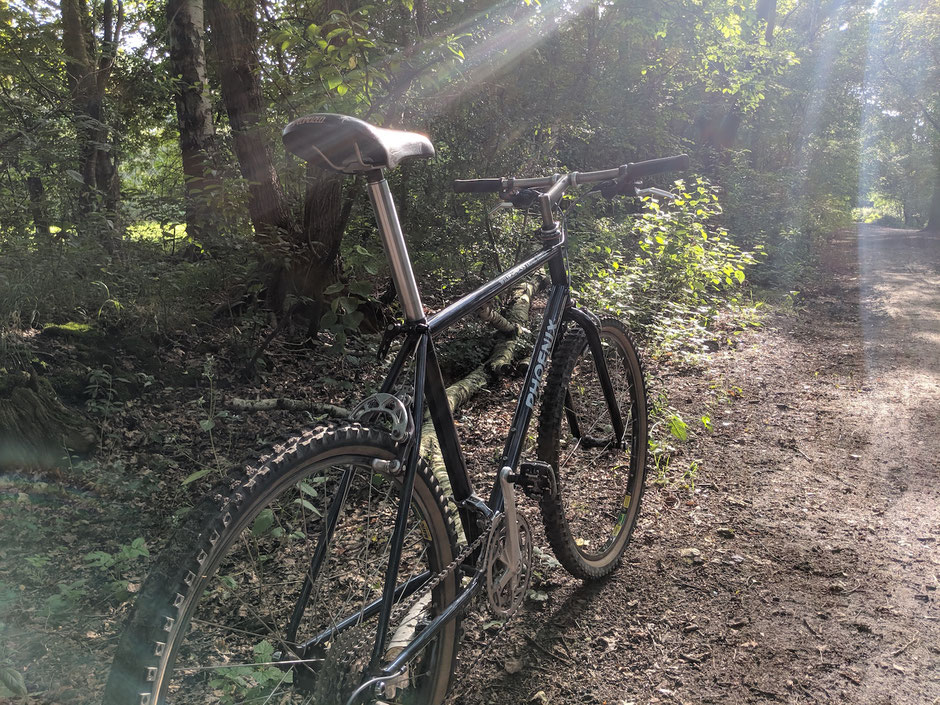 A few month later, a friend and I decided to fly to California for the Keysville Classic 2020 race. So much fun and nice dudes to meet, you dont have too many opportunities like this. And with it, I took the chance to give the Phoenix a little face lift. I got the new tyres - TerraOne TOne Prototype, this nice brown Specialized WTB saddle + finally I wanted to try the Toggle Cam for the front as well, which is possible with the WTB hanger by moving it just slightly to the left:). It made it even stronger, amazing this braking power, there are only disc´s stopping slightly better/faster.
aaand keysville live.... here some impressions from a lovely day (unfortunately due to covid 19 we had to fly back earlier, Mr president closed the country and we wanted to go home). But look at the memoires - we went up to West Point, down to the nice Pelican restaurant ( a former UK pub build up in Cal:) and back to Mille Valley visiting the Wilderness Trail Bikes office.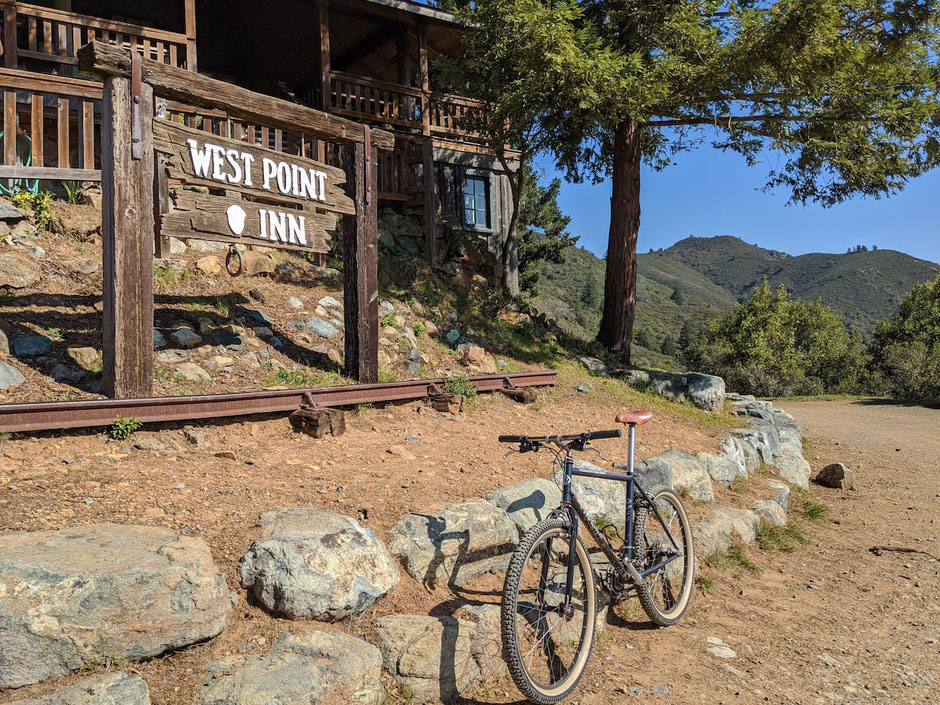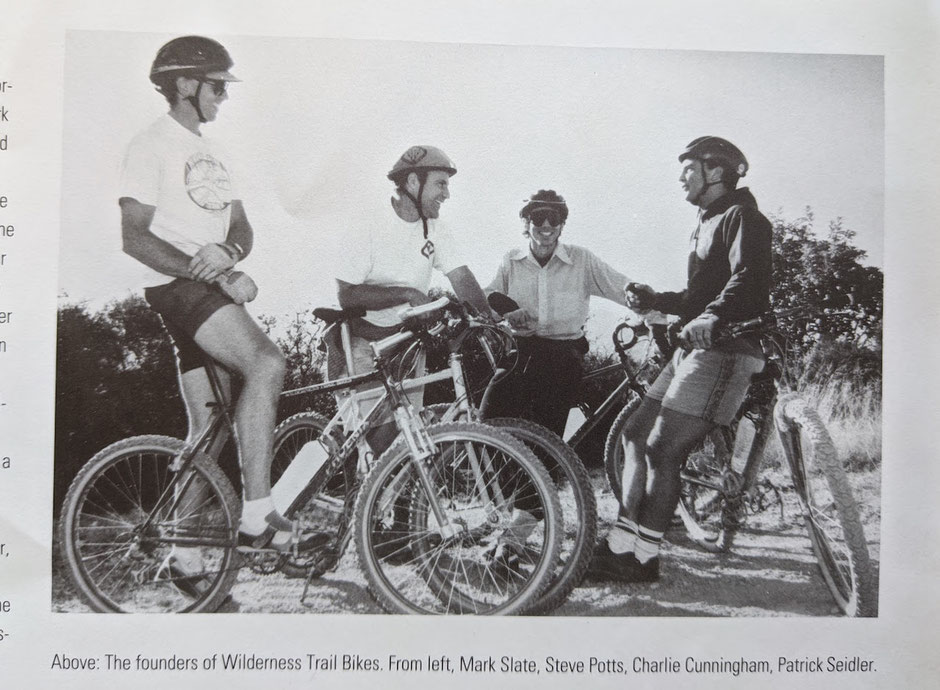 No, we did not meet Steve, Charlie or Mark, but we stopped by at a friend, got a nice beer and then, a brother of my 94301 appeared. I was fascinated. Even more, when we then stopped by at the WTB office down in Mille Valley. Nice, have a look.
One thing I always wanted to try is running a WTB classic hub with a 8 speed Sachs millard freewheel. A friend from US build me a WTB classic hub with longer spacer, able to onboard the 8! I thought why not bring in a bit more Specialized and added the Specialized BX23 + the perforated Prolong. It`s fair to tune it a bit further after so many kilometers, I thought.
This trip was sometimes a tough one for the material - look at these weather conditions, but some of the most beautiful pictures were taken up there, on islands, the sea and the bike city #1: Copenhagen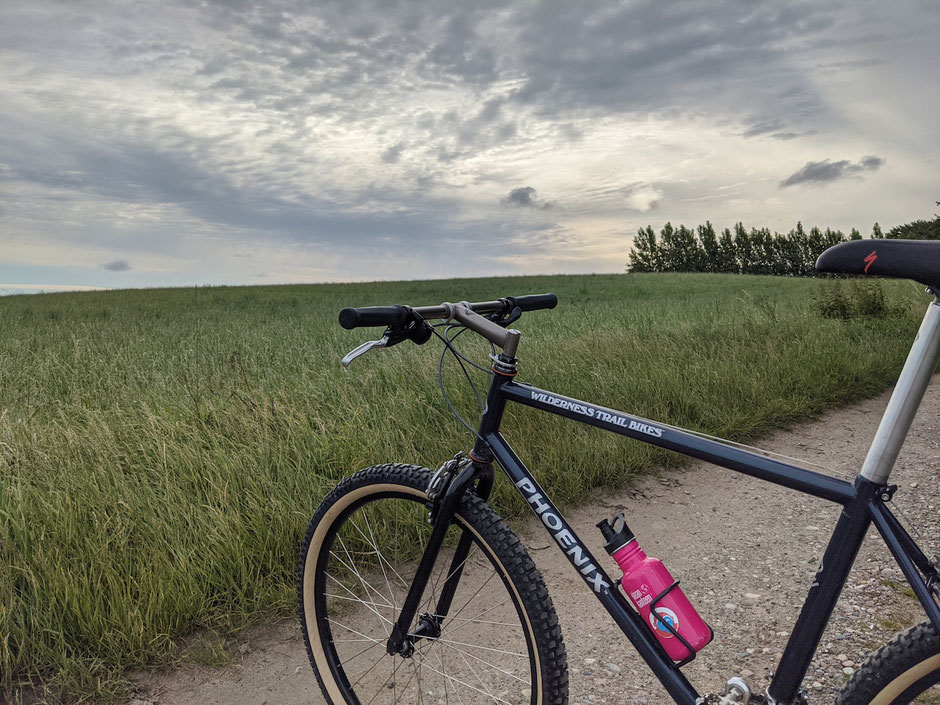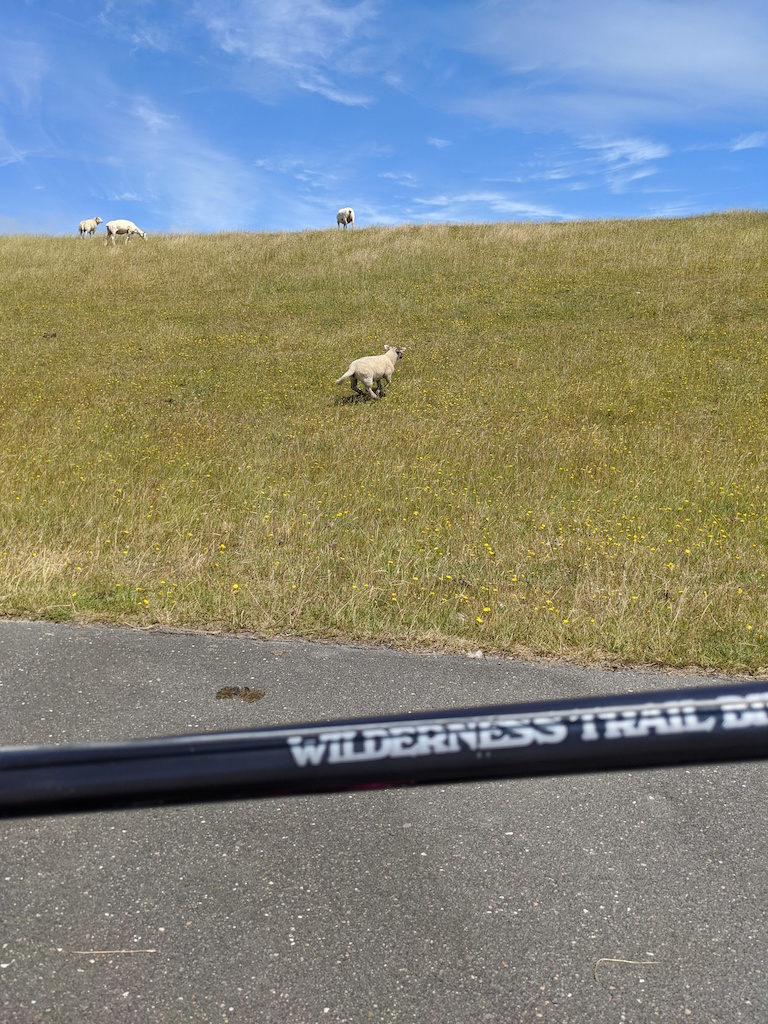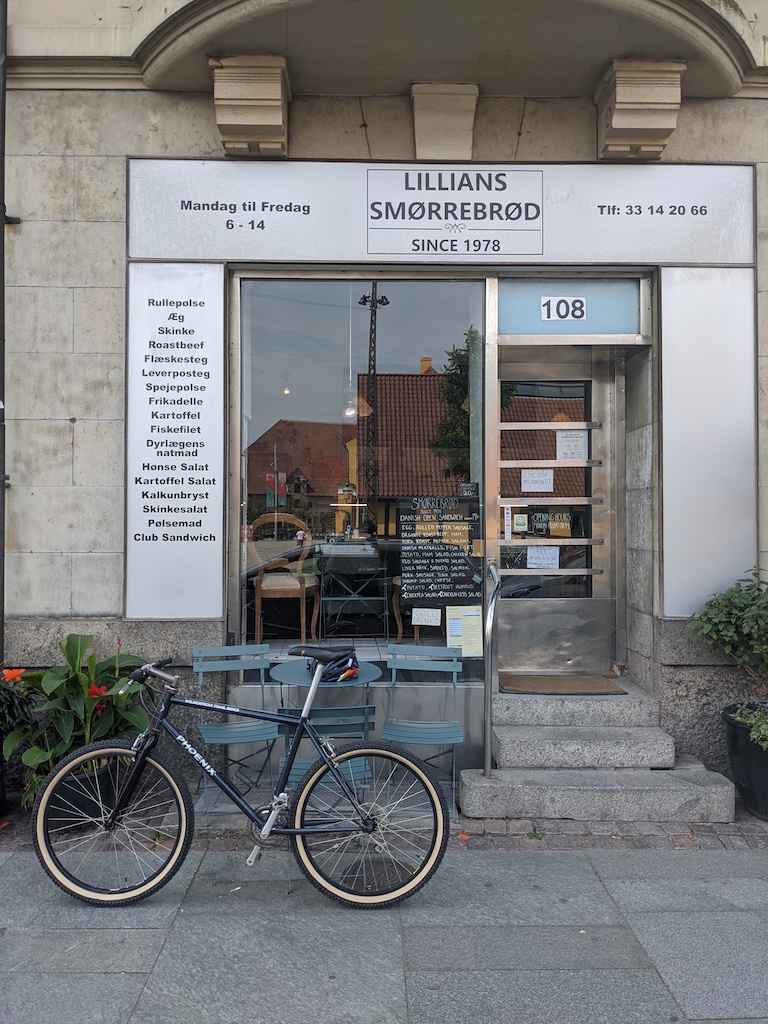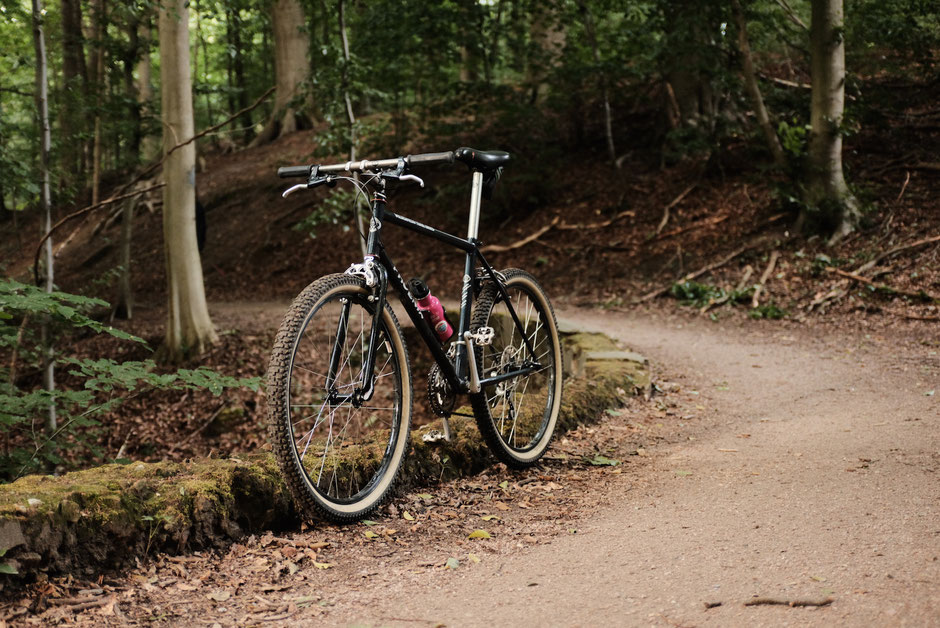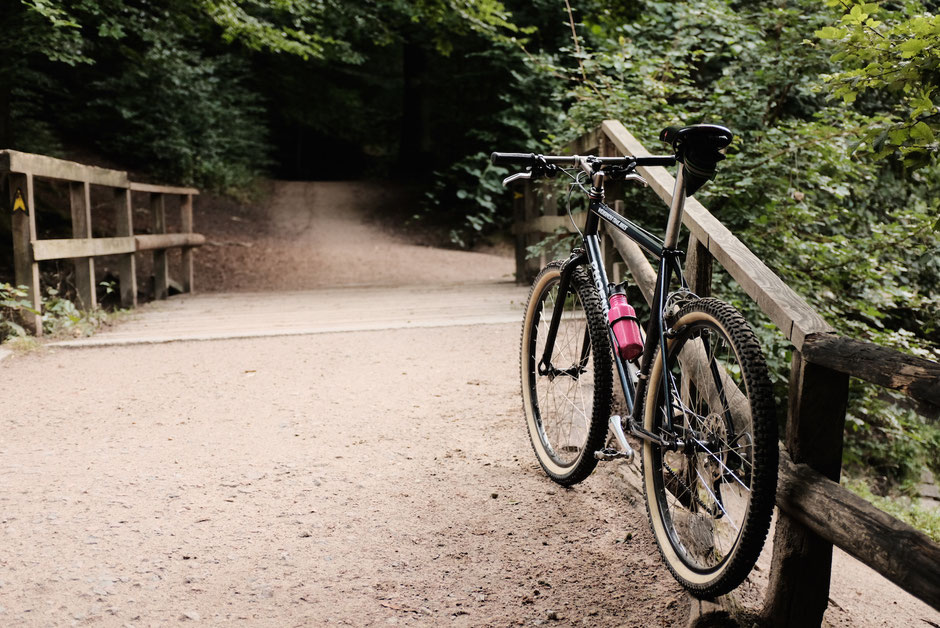 | | |
| --- | --- |
| Parts | Brand |
| Frame | 1994 Phoenix SE - Serial 94301 |
| Size | 18" |
| Fork | Steve Potts Type II Suspension Corrected Roller Cams |
| Stem | WTB Powerband |
| Bar | WTB Titan |
| Headset | WTB Chris King 1" |
| Brakes | WTB Toogle Cam |
| Shifter | XTR ST-900 |
| Brake Levers | XTR ST-900 |
| Crank | Specialized Flag |
| Pedals | Suntour XC Pro |
| Bottum Bracked | Action Tec |
| Derailleur | Shimano XTR M900 |
| Wheels | WTB Classic hub + Specialzed BX23 + Sach Maillard 8s 12-32 |
| Tyres | Terra One |
| Seat Post | WTB / Suntour repro |
| Saddle | Specialized Pro Long perforated |
| Grips | WTB |