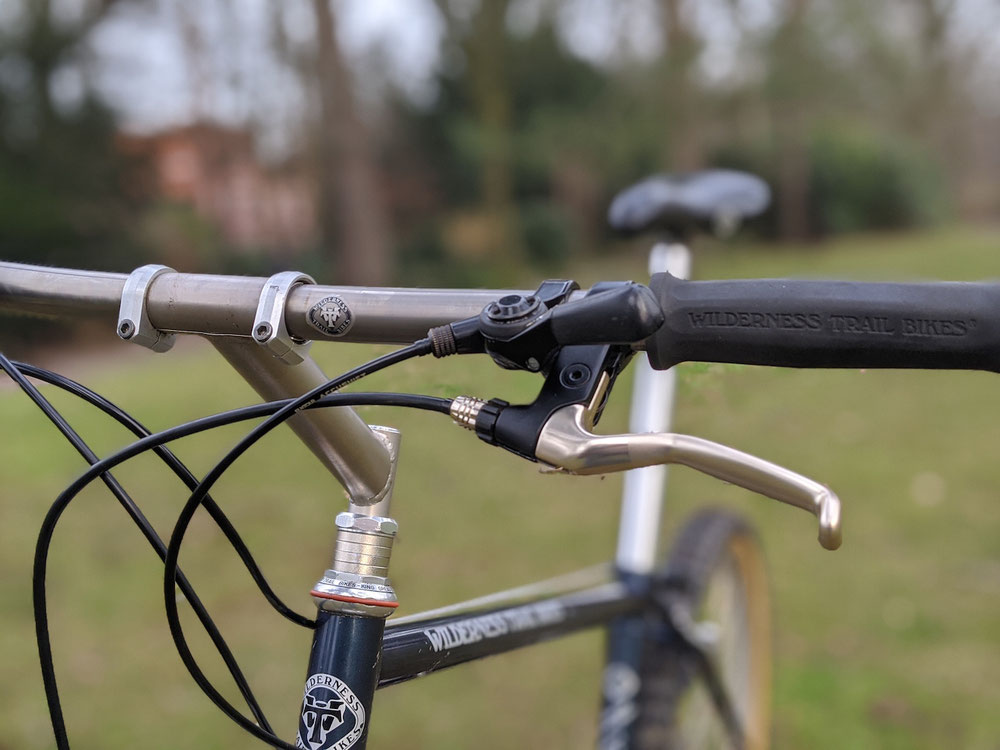 This frame came to me from US, the seller named the seatpost already as stuck, one could also see there was lots of life in this 15" WTB Phoenix SE. At this stage, I was maybe a bit too optimistic on the post. After 2 weeks of work on it, I sent it to a friend with a bike shop, who worked another 2 weeks on it - tough one, you have to be patient, but we won.
The parts coming with it made that work easy to accept, a WTB Speedmaster Toggle Cam and a WTB / CK headset. Look at all that California sand in Hamburg.
Only after the frame and released seat post came back, I started looking carefully to the frame. There were a lot of wear, but no substantial damages, so all good to continue.
My goal was to build.a suspension Phoenix and I was lucky to find the rare WTB brace. Mine didn't have the bolts for roller cam brakes but I didn't worry, those could be reproduced. What I didn't realise and a well recognised collector had to advice me, is, that normal WTB Speedmaster and toggle cams do not fit with it. There is not enough space between the cable routing and brake roller. Seeing is believing, I tested it.
So, either I'll find the holy grail of a WTB Link Lever which was totally unrealistic or a WTB Saber Cam which was not fully productive, hence this was more a bike trade show product and never went into production. What means bike trade show product. I learned from the collector it was technically not mature and with its cable routing and pull mechanism logically counter productive.
Pictures partly from Vintage MTB workshop http://www.vintagemtbworkshop.com/, thank you for the pics of the Saber Cam, Link Lever and custom suspension brace.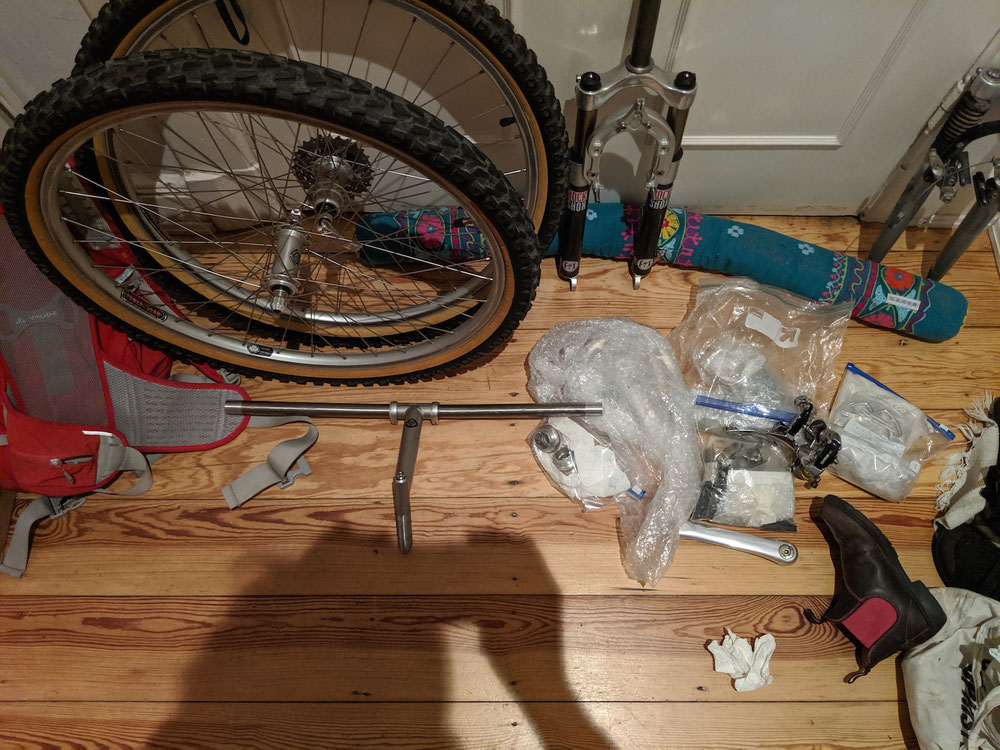 I love these moments the most collecting all parts in the evening to build it completely on the next day. So here are some impressions from the used bits and pieces, so e.g. the Eglund Air Kit for the Judy FSX, the original WTB grips, of course  a WTB / CK and the Suntour XC pro with its 20T chain wheel for real climbing. Hence I knew I need to compensate the 15" frame a bit in comparisson to my perfect rider, the WTB Phoenix 18" I decided for the 150mm, 15° WTB powerband stem.
As most of the WTB titan bars, this one was quite short and accidentally I saw a picture from a MTB collector who has extended its bar. He was so kind to direct me to a mate in UK, who extended it by 2.5cm on each side. This is really great work, Nick, thank you!
The morning after collecting all parts for the assembly turned into a frustrating day. The reproduced WTB  / Suntour with it`s 450mm did not go long enough into the frame. Later I got these brushes which solved the issue, but on that Sunday we did not finish as planned.
And another thing became clear on that day: the steerer of the Judy was too long, oh no, I hate to cut things. But I could justify this cm.
After the first attempt to assemble, I did go for another sprint. In the meantime it got cold and I moved into the workshop.A bit of cleaning was necessary, like e.g. the cable routing below the bottom bracket or all cable mounts got still some sand form California :). Again, these hours proof how much life this 15" Phoenix SE frame has seen already, great stories I´m sure and this is what Steelfightsback is about, continue, preserve and restore them. Here are some impressions.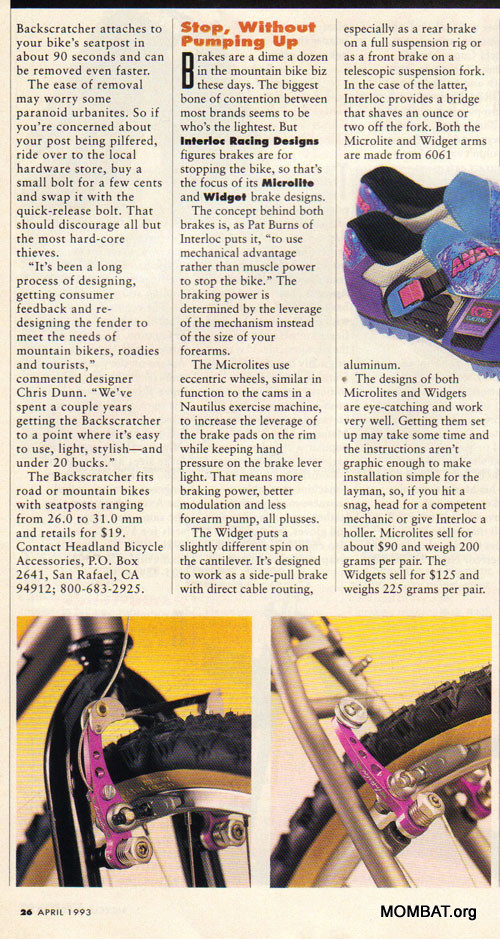 The Interloc Racing Design Widget brake was designed to work on suspension bikes. Front and rear, do benefit from its genius mechanical form to enable the brake power. That is true, but what I simply don´t like are these springs and logics to adjust. It took pretty long. While or rather before mounting and adjusting, there was a little unexpected challenge - The IRD Widget + the WTB brace mounting. Now I know why a friend on facebook asked what I use to space the distance from brace and brake. Luckily I had the cantilever mounts from the FSX, otherwise I would have had to work with spacers.
Lastly, I found that my IRD Widget models are all mixed up from the late 80ies and early 90 models. Arms from the new while old brake pad mounts.
After approx 8 hours of cleaning and adjusting, it was done, but dark. So I postponed the first ride. Anyways, the first shot in front of his new friends, became white nice. But right on the next day we had fun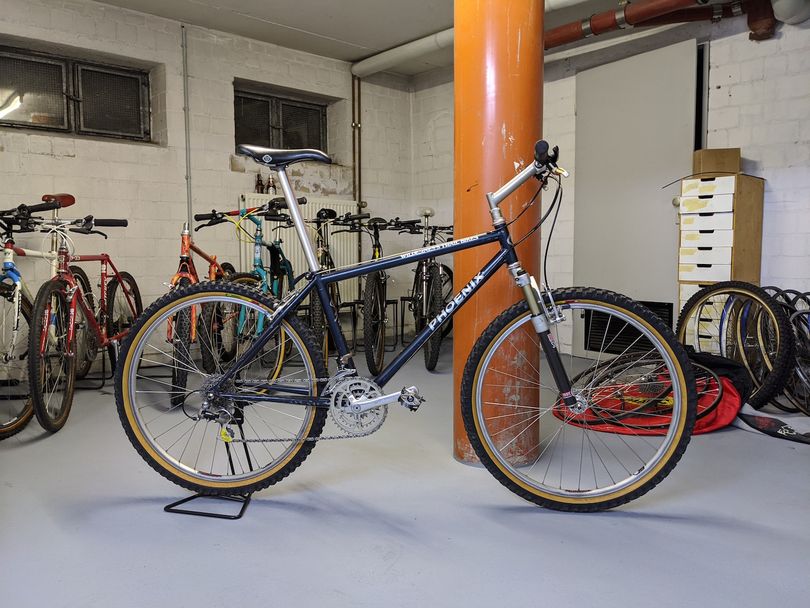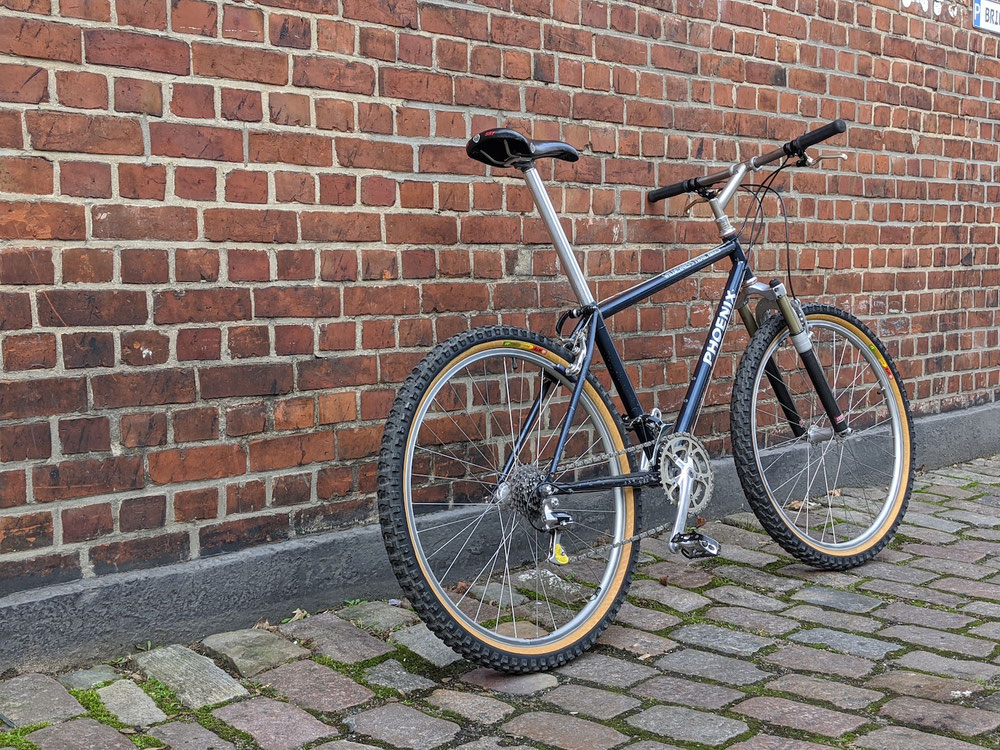 The first riding experience in parks and close neighbourhood can´t be more different than to the 18" with the Steve Potts Type II fork. While the 18" nearly flies on trails due to its length, the 15" is demanding for fast turns and yes bumps, wholes and roots to absorb. And those 180 PSI in the fork do their job quite well together with 2.1 WTB Velociraptors.
I think the stand over also works here well with the long post and stem, it became a quite comfortable in riding along the river and easy trails. But actually it is much more demanding, because the WTB Phoenix SE 15" suspension version can steer fast, it actually can be a little racer, clearly requesting more hilly trails. So stay tuned, we´ll soon see how it manages.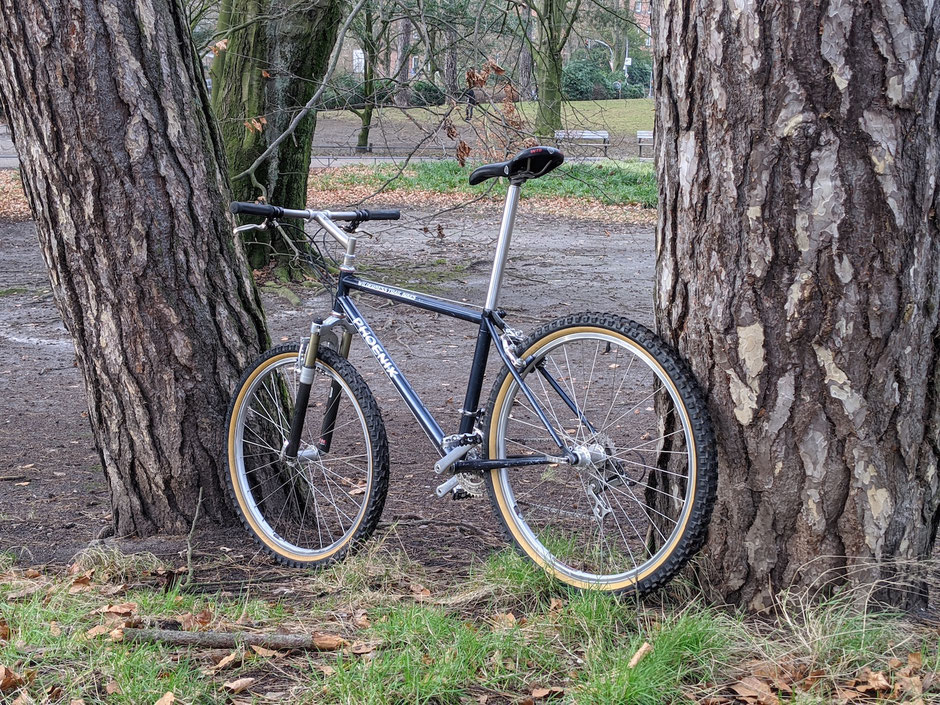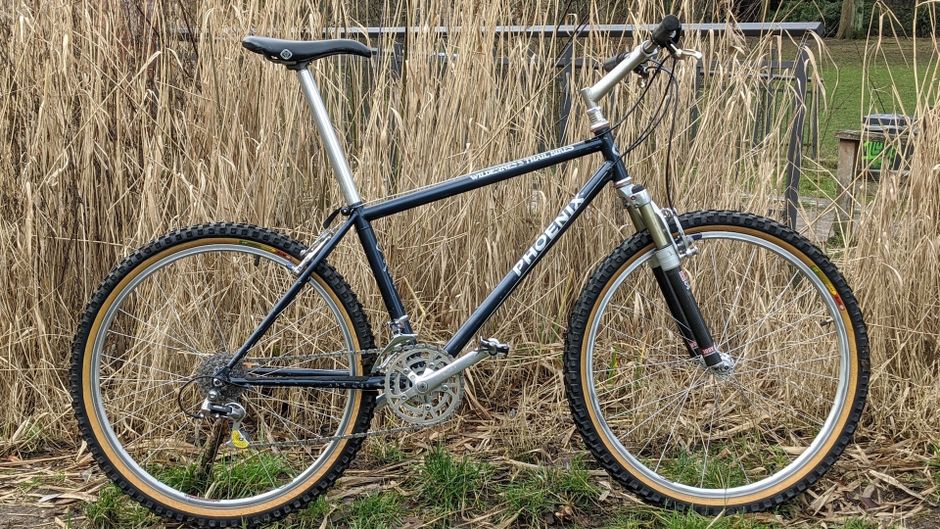 | | |
| --- | --- |
| Parts | Brand |
| Frame | 1994 Phoenix SE - Serial 236 |
| Size | 15" |
| Fork | Rock Shox Judy FSX - Eglund Air Kit NOS |
| Stem | WTB Powerband |
| Bar | WTB Titan |
| Headset | WTB Chris King 1" |
| Brakes | IRD Widget (front) and WTB Speedmaster Rollercam (rear) |
| Shifter | Suntour XC Pro |
| Brake Levers | Suntour XC Pro |
| Crank | Suntour XC Pro |
| Pedals | Suntour MTB |
| Bottum Bracked | Suntour XC Pro |
| Derailleur | Suntour XC Pro |
| Wheels | WTB New Paradigm + WTB Powerbeam rims |
| Tyres | WTB Velociraptor |
| Seat Post | WTB / Suntour repro |
| Saddle | WTB SST Titan rails |
| Grips | WTB |